About
CPS

Cyber-Physical Systems

VIDA

Verification, Intelligence, Design, and Analysis

Vida

(Spanish) Life
Our group's research interests lie in the intersection of formal methods, control theory, cyber-physical systems, and artificial intelligence. This includes some of the following:
Verification of Autonomous CPS.
Specification Languages for CPS.
Monitoring Security of CPS.
Verifiable and Safe Controller Synthesis for Autonomy in CPS.
Probabilistic Reasoning about Time-Series Data using Temporal Logic.
Members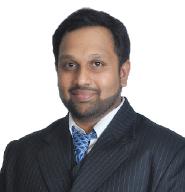 Ph.D. Students

Anand Balakrishnan
Learning Algorithms for Controller Synthesis
Safety in Reinforcement Learning
Verification of Perception Systems

Aniruddh Puranic
Robotics
Verification of Neural Networks
Human Modeling
Imitation Learning

Sara Mohammadinejad
Machine Learning
Formal Methods

Sheryl Paul
Game Theory
Formal Methods and Verification

Xin Qin
Formal Methods
Predictive Monitoring
Automated Testing
Machine Learning

Yuan Xia
Machine Learning
Formal Methods
Master's Students

Yogesh Gajjar
Robotics
Computer Vision
Autonomous Driving
Machine Learning
Visiting Scholars

Parv Kapoor
Safe Reinforcement Learning
Optimization Techniques and Applications
Robotics
Computer Vision
Lab Alumni
Kolby Nottingham, Visiting Scholar.
Monali Saraf, Visiting Scholar.